The sun might not be shining all the time but the garden at the moment is full of warm sunny yellows that brighten even the dullest days.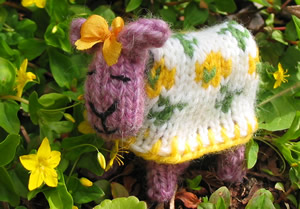 I knitted a little mauve sheep yesterday and intended to name her 'Lilac'. But with so many yellow blooms around the garden I have made her a tiny coat with flowers to match the yellow pimpernel plant which seems to be her favourite food.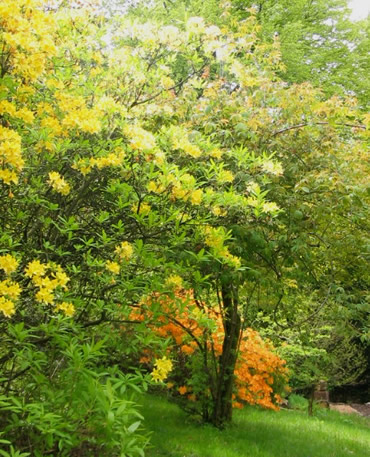 A stroll around the garden and there is no escaping yellow azaleas, many of which are richly perfumed.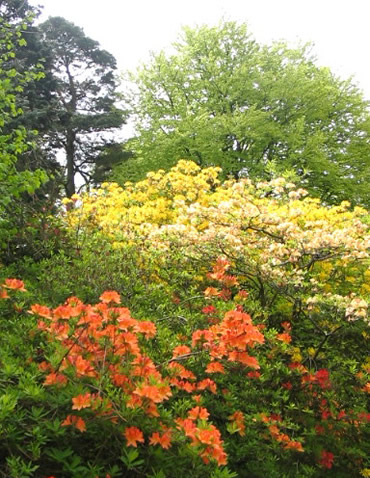 The garish tangerines are softened by the mellower butters and creams.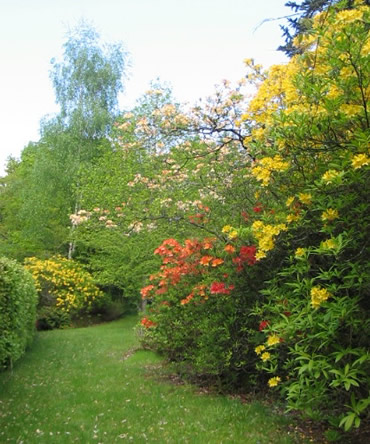 Follow any grassy path and you'll find more sunny shades.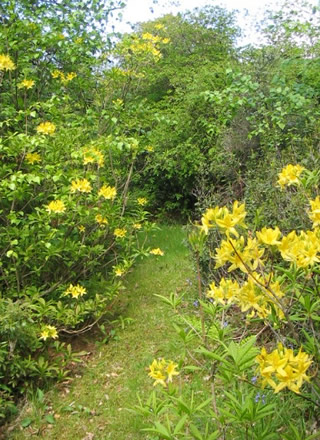 It can be difficult to walk along the narrow paths but as soon as the azaleas have faded everything will get a good prune.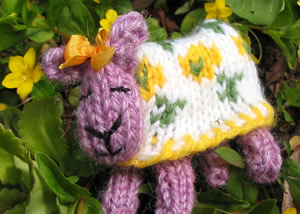 And as for Lilac the lamb... I think she's eaten her fill of yellow flowers for one day don't you!
If you knit a little sheep using the pattern in my sidebar, and post a picture of it on your blog, I'd love to see it. Just let me know and I will put a link to it in my next post.
Until next time,
Eli