I've had this sweet little book for several years. It was compiled in Victorian times for the many people who regularly gave each other flowers. Each flower had a special meaning and this book lists each one in alphabetical order. In those days it was considered very important to give the flowers that conveyed just the right sentiment and so a copy of 'The Language of Flowers' was to be found in many households.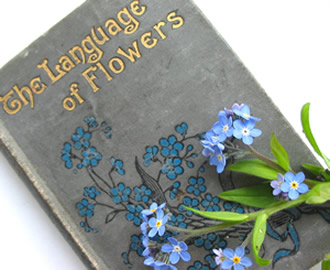 These little blue forget-me-nots represent 'true love' and also 'do not forget me'. It was a very popular little bloom to give at times of parting. 
By the end of the Victorian era greetings cards were widely available and depicted many popular flowers. I have a small collection of Victorian and Edwardian greetings cards in an old scrap book so I'd like to share some with you.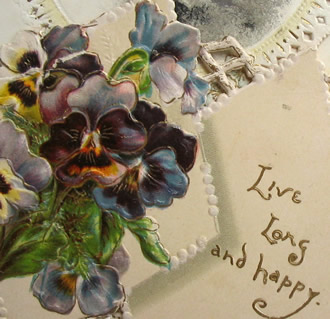 The Victorians loved pansies and the meaning associated with them was 'thoughts' which was the perfect sentiment for numerous occasions.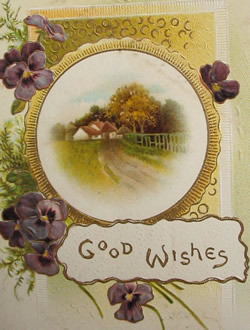 An idyllic little scene like this one, framed by pansies, could be found on many cards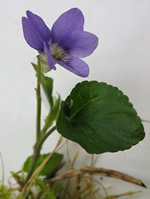 Violets were loved also, particularly the scented variety.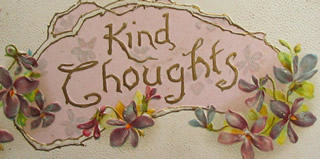 Here is a little card depicting violets which represented 'faithfulness'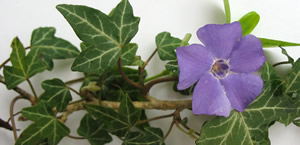 I don't have a card illustrating blue periwinkles ('early friendship') but have several with ivy designs.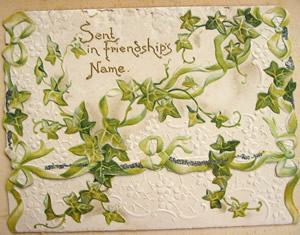 Ivy was popular for wedding cards as it was associated with 'fidelity'.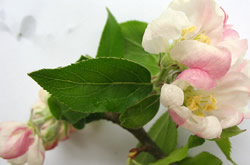 Apple blossom represented 'preference'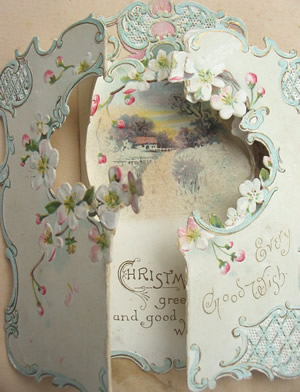 I'm not sure if this is apple or almond blossom but I wanted to show you the card as its one of the prettiest in the collection. It's so delicate and I love the way it opens.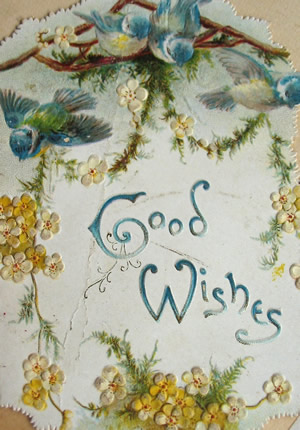 A great many Victorian and Edwardian cards depicted blue birds. I wonder why? The image makes me think of the sentimental wartime song 'There'll be bluebirds over the white cliffs of Dover' and so I guess blue birds represent love and freedom. Does anyone have any other ideas?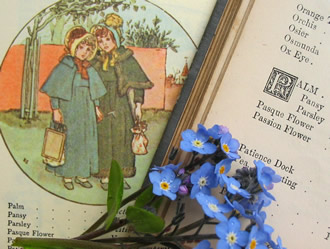 'The Language of the Flowers' has been reprinted in hundreds of formats over the years. I have an illustrated version by Kate Greenaway which I'm very fond of (see above).
 
Pretty cards like the ones I've shown you are no longer widely available but happily many clever and creative people are producing wonderful greetings cards for us to buy for our friends and family. My blogging chum Maggie at Sweet Scarlett is producing the most gorgeous little 'Lucky Penny Books' to carry sentiments and good wishes for special occasions. They are absolutely gorgeous and available in her Etsy shop so do take a look.